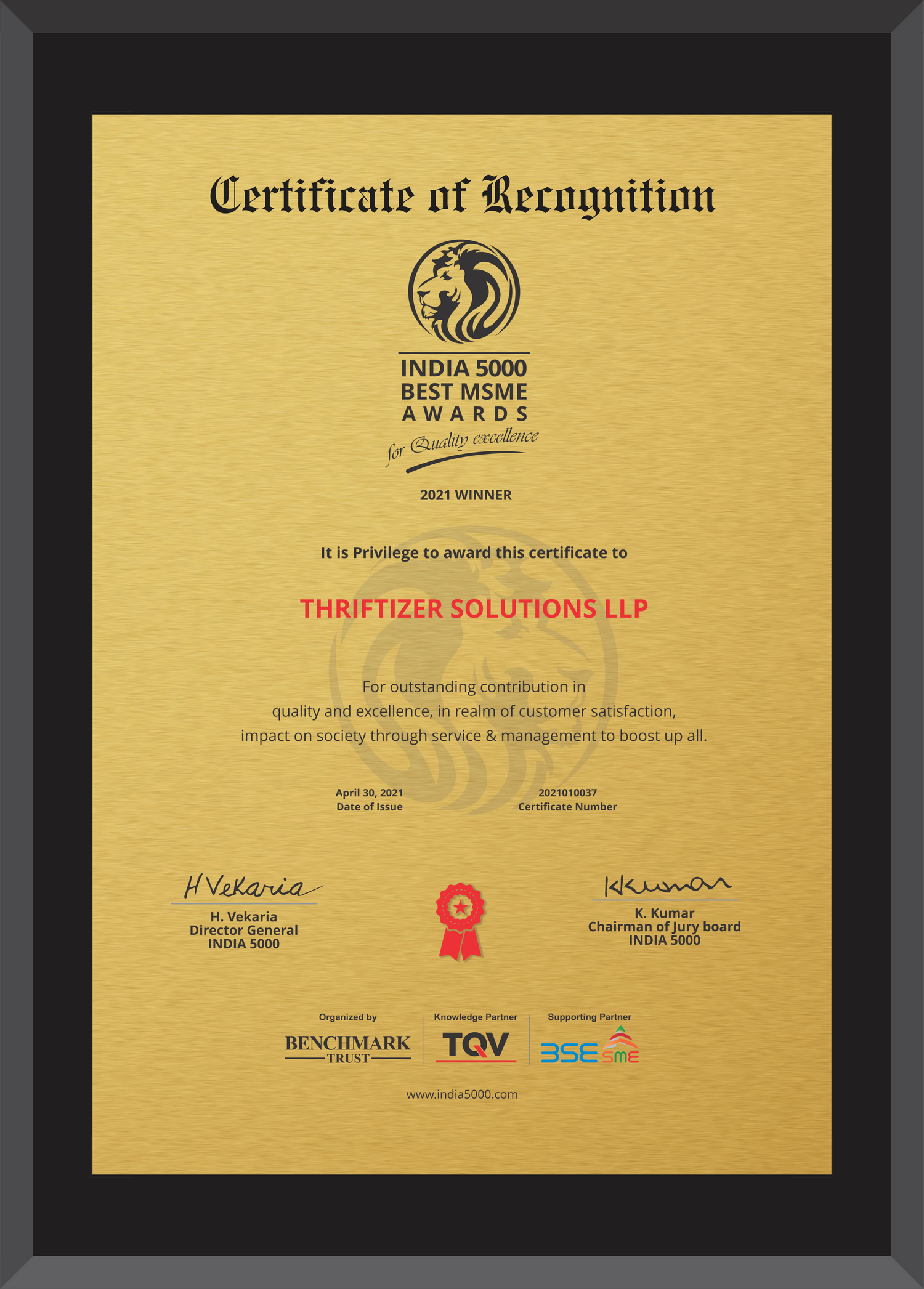 MSME Award
Emerging Consulting And Advisory Services By Thriftizer Solutions
Thriftizer Solutions is one of the successful and reliable companies that provide consultation and advisory services to SMEs on Digital Marketing. The company was established by Mr. Praveen Kumar V, back in 2015.
It all started when the founder got the idea to start his own company to help other businesses upgrade and become an improved version of themselves.
Quick View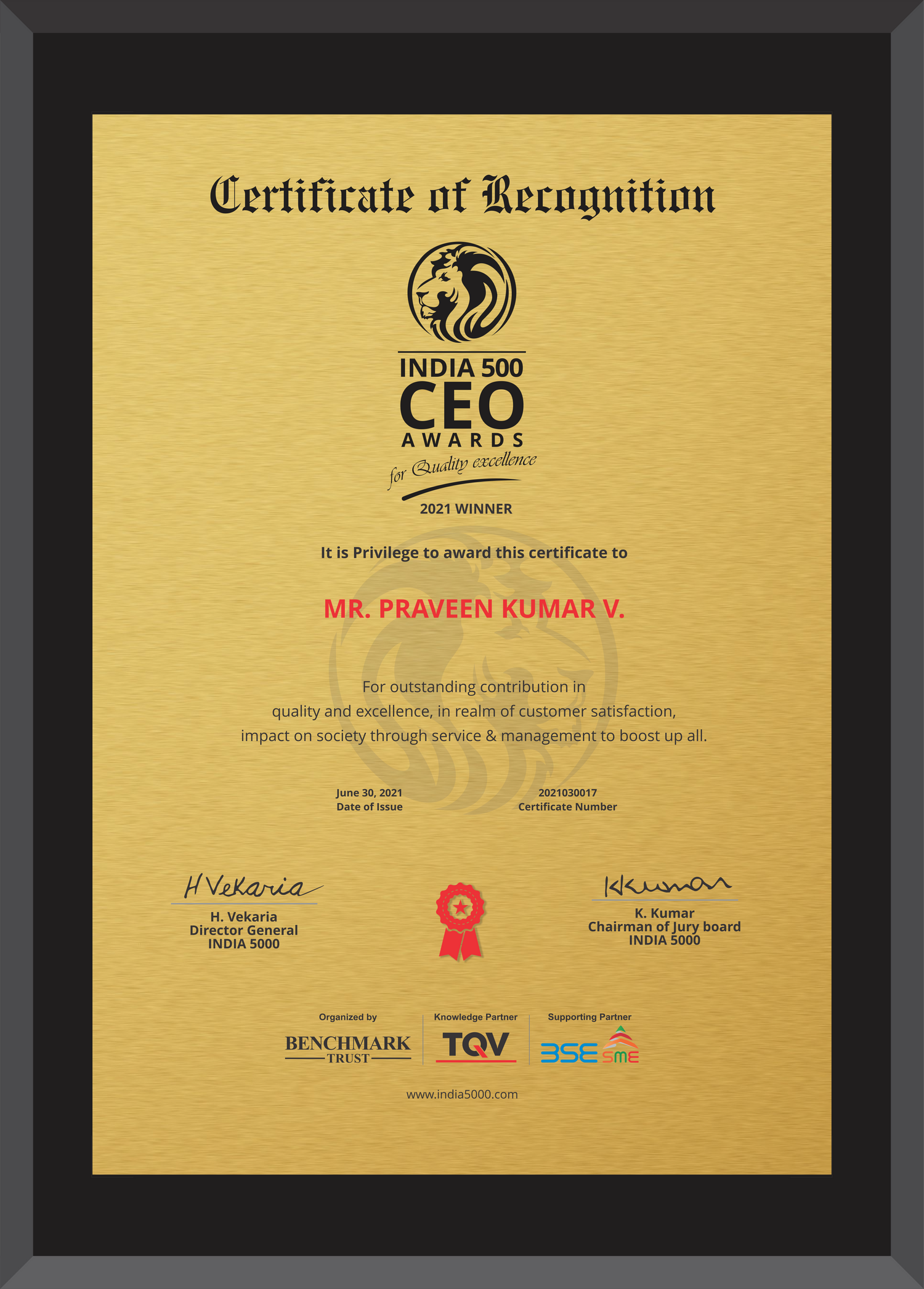 Best CEO Award
Our company's ambition is to help others Spend Money and Other Resources Carefully and Not Wastefully.
The turnover time for our company came around in 2021 when we successfully managed to bag the first rank in INDIA 5000 BEST MSME AWARDS 2021 for quality excellence. The reason behind our recognition at India's 1st & Biggest Privately Organized Business Awards is our strong belief and motivation towards helping our clients with potent solutions and helping them with a customized roadmap to reach there.

Quick View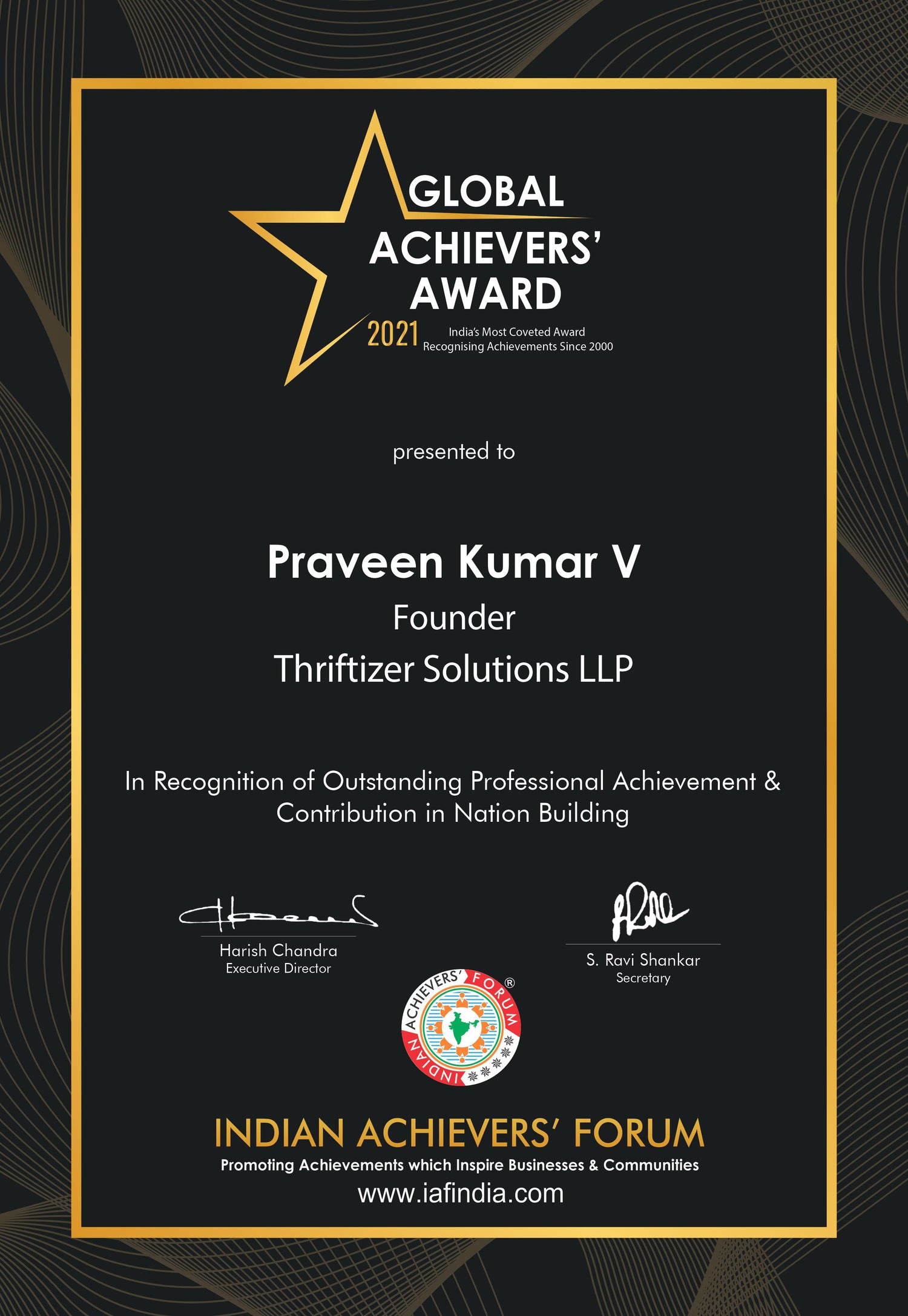 Global Achievers Award
Just beginning Still lot to go more!!!!
More things there to learn and achive in the journey!!!!
We are ultimately here after a five-year journey. However, after years of hard work, we can now finally celebrate our success and truthfully, each and every phase of this long journey was worth it. It was a proud moment for us to get honoured by such a reputed business awards company.
This award has helped our company become a better version of itself and has developed our sense of purpose. We are obliged to be recognized as the most promising business of India in 2021.
Quick View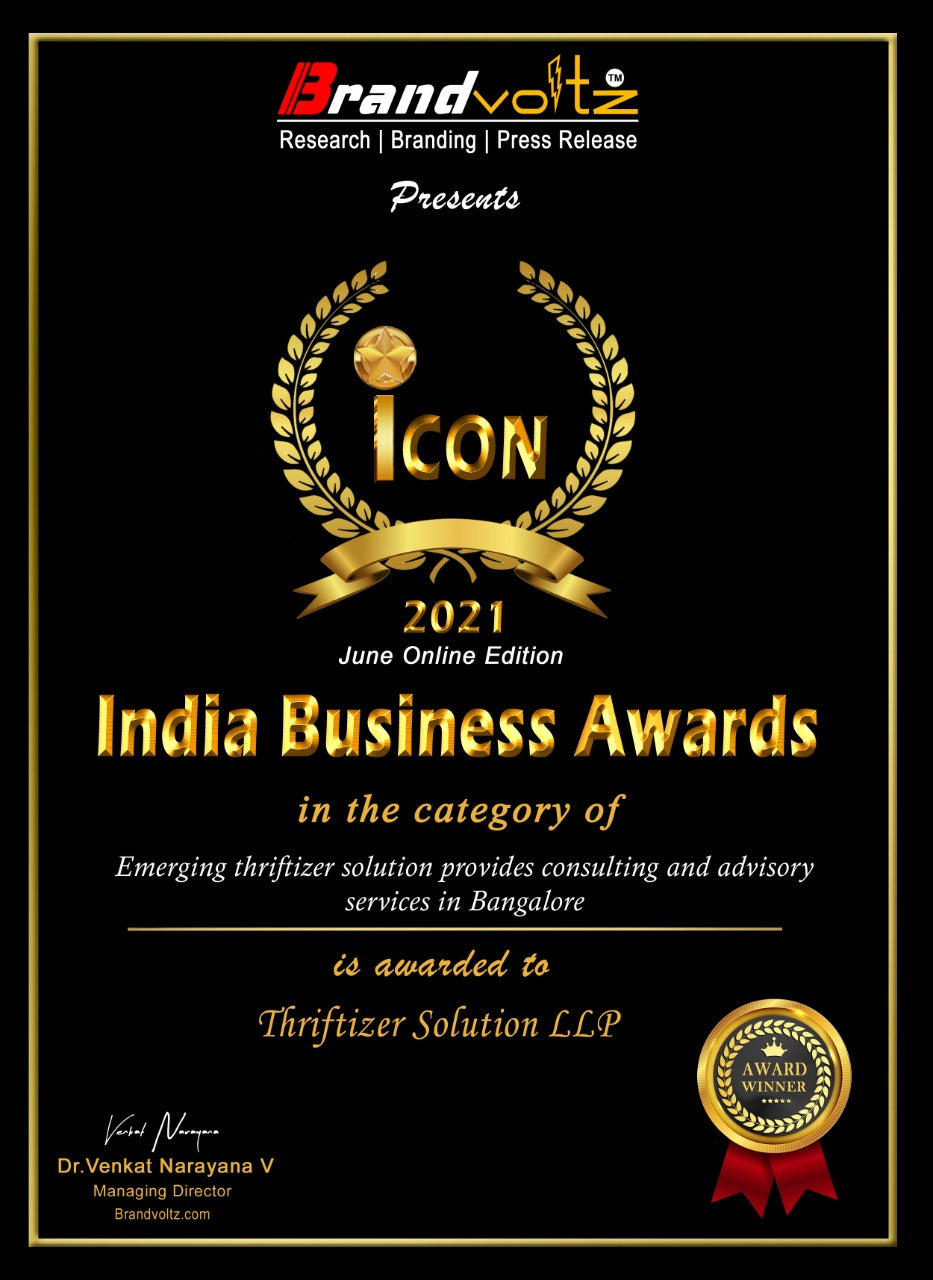 Brand Voltz Award
Our company is now on a mission to help companies create a living online and reach heights in the economy.
We resolutely believe in quality and aim to come up with a practical and systematic approach favouring our clients' success. We stumbled upon keeping track of the online market by consistently learning and upgrading our services so that we can serve the best to our clients.
We don't provide services; we deliver success to our clients. Our entire team works hard to come up with the tread of marketing trends so that we can adapt new techniques to help our clients in their growth in a better way.